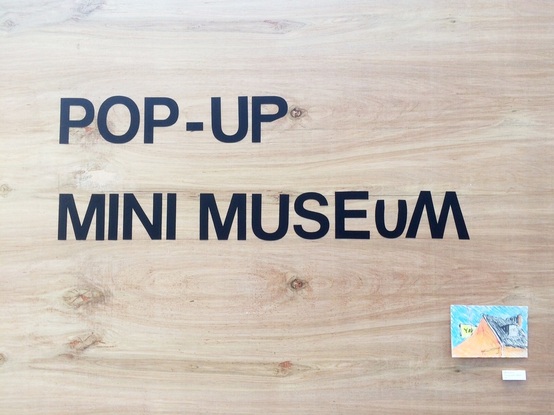 The Mini Museum is a collecting institution that started in 2014. Specializing in miniature artworks created by artists that are both established and emerging, the Mini Museum is committed to exhibiting its collection professionally and publicly on the streets of Philadelphia. The Museum is currently preparing it's vast array of works for our next exhibition, which is scheduled for the fall of 2016 in Philadelphia's Chinatown neighborhood.
The Registrar and Archivist are collaborating to photograph and catalog the museum's growing acquisitions which will eventually be available for view online. For more information, visit www.minimuseumphilly.com

In October of 2015 the Mini Museum accepted new acquisitions during the Pearl Street Festival. During this event the Museum was able to greatly expand it's collection acquiring works from a range of diverse artists. Subject matter also varied with great additions to the abstraction and portraiture departments.

Previous Installation
2014, 10th Street Pavilion, Philadelphia
Over 260 artists of all ages worked throughout the month of April 2014 creating miniature paintings, sculptures and drawings, many inspired by the Pennsylvania Academy of Fine Art's permanent collection. Select works were on exhibit in the Mini Museum, which was installed on the 10th St Pavilion (10th and Vine). This iteration of the Mini Museum was sponsored by the Art Island Residency at the Pennsylvania Academy of the Fine Arts.